PowerSeek Site Manager & Directory Script
"We specialize in directory planning/consulting and templating your directory or website using Focal Media solutions!"


We were part of the original beta testing team of PowerSeek in it's early incarnation back in 2003 and have integrated PowerSeek into more end user websites than any other website development team. That is why Focal Media recommends us to their end users for consulting, templating, customization, and implementation of PowerSeek into their websites!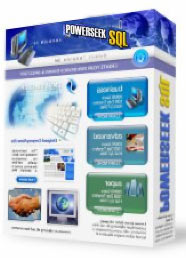 Focal Media has consistently produced the most powerful, yet easy-to-use software scripts available for building and maintaining your directory. The flexibility of PowerSeek enables the user to create any type of niche or specialized directory for businesses, yellow pages, real estate, travel, articles or image galleries.
Powerseek has grown to be more than a directory script, and now progressed into a full fledged site builder and manager. It offers a WYSIWYG editor on content fields, image upload and resize capabilities, and the best thing is these features can be integrated into the existing design of your website with our template design services.
For more information see PowerSeek's info page or if you would like a quote on integrating PowerSeek into your website design go here!
PowerSeek went End of Life in December 2014